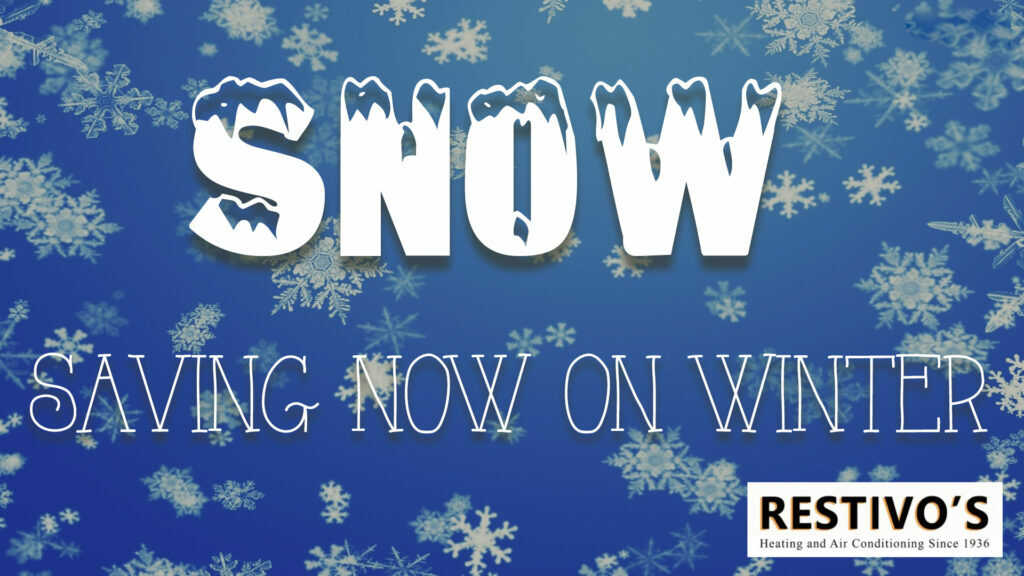 Does anyone else want some SNOW right now? No, we're not talking about that cold white fluffy stuff, we're talking about Saving Now On Winter. It's an early holiday gift to everyone happening now at Restivo's Heating and Cooling.
Now through October 1st, select heating systems that qualify for RI rebates will earn the same discount from us. We're going to match the dollar amount on select heating systems from Amana and Utica. There's 0% financing and double money on rebates.
Call us now at 401-351-REST and ask for SNOW!
You could even possibly get your new furnace for free; the sooner you purchase the better and dinner is on us at Parma Restaurant in Smithfield.
Thanks again for voting Restivo's as the Projo's Reader's Choice for Best Home Contractor!