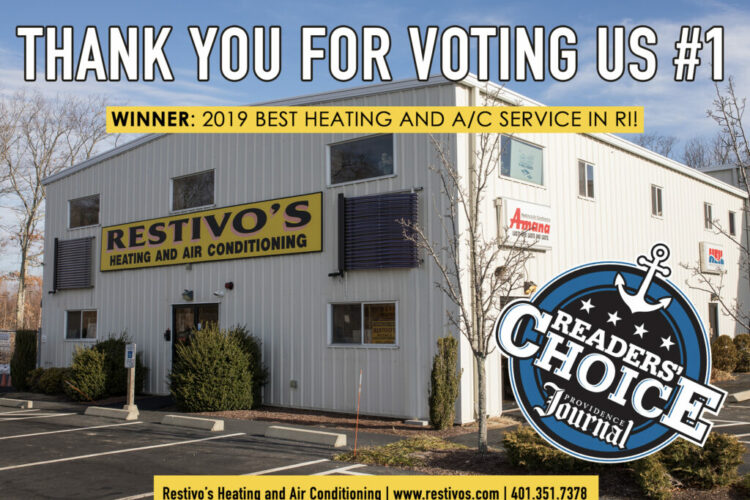 Restivo's was named the #1 Heating and A/C Service in Rhode Island last night at the 2019 Providence Journal's Reader's Choice Awards. This is the 4th win and we are so grateful for the votes – it wouldn't have been possible without the support of our loyal customers and friends.
The Reader's Choice Awards involve a two month, two tier voting process. In February, we started with nominations, which end with nominations of the top 5 businesses in each category. Once we were named a top 5 business, the voting round began. Last month we found out we made the top 3, and last night we attended the Awards Ceremony, where we were named the winner!
For over 80 years, Restivo's has been delivering the best service and highest quality equipment. Our family name is on the line so we work very hard to make sure our customers are satisfied. We are excited to make 2019 another banner year. Thank you for the support!